Revival to the Nations
Touching Lives
Changing Nations
Fatherheart "A" Schools
In a Fatherheart Ministries 'A' School you will be introduced to the full perspective of the revelation of the Father's love. Through revelatory insight and sound biblical teaching, told through the lives of those that minister, you will be exposed to a transforming message of Love, Life and Hope. You will be given an opportunity to remove the main blockages to receiving Father's love and discover your heart as a true son or daughter.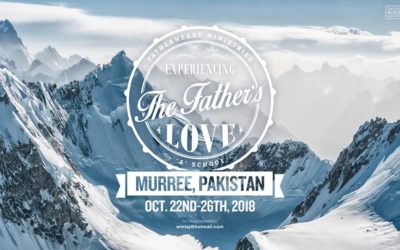 We are so excited to be sharing an A School in Pakistan. It is an incredible opportunity to share the Father's Love in that beautiful country. Please consider donating to help make this possible go to www.rttn.org/give. We know you will be...
Double Portion Our Inheritance
"Double Portion our Inheritance" brings a fresh perspectives on sonship from the Scriptures. Paralleling Elisha's relationship with Elijah this book marks out a course on how we can discover an intimate relationship with our Father and opens our eyes to grasp the wonderful inheritance that God has in store for His beloved sons and daughters.