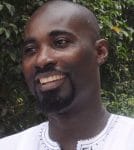 John Donkor is the Director for Revival to the Nations – Ghana and West Africa. John leads the ministry's projects in Ghana. He joined Revival to the Nations in October 2005. Before joining the ministry, he had been involved in Internet technology in Accra, the capital of Ghana.
Since 2001 Revival to the Nations, Ghana has trained hundreds of Christian leaders in all ten regions of Ghana using the International Curriculum.
The international curriculum is a non- denominational video based training program designed to equip leaders in God's vineyard throughout the nations. Revival to the Nations-Ghana continues to be the Regional Coordinator for ISOM in Ghana. We are committed to missions and seek to work with, train and equip indigenous church planters, especially those in the rural and deprived areas of Ghana. Why you have to Enroll with us
ISOM students work with the local churches in establishing new churches
To aid students understand the teachings very well, the curriculum has been designed in a bilingual format.
Currently, you can have these teachings in English-Twi, English-Ewe and English – French translations.
The course is divided into five trimesters and can easily be run by the local church.
You learn from a wide array of teachers and preachers including Dr. T.L Osborn, Dr. Bill Winston, Dr. Joyce Meyer, Dr. Reinhard Bonnke, Rev. Bayless Conley,  Dr.Terry Law, Dr. Jack Hayford, Dr. Ed Cole, Dean Sherman and a host of other seasoned preachers.
The curriculum is non denominational and may be beneficial to every Christian.
Provides the path for higher studies. Various higher educational institutions grant credit for ISOM course work. Some of these institutions include Vision International College and Seminary and Christian Leadership University. This means that students would have the opportunity to do their bachelors through to their doctorates with these Universities after successfully going through the ISOM program. Some of the courses available include Christian Theology, Christian Counseling, Biblical studies  and Leadership
"Your manual on Communion With God is very, very rich and wonderful. I am going to study personally with it. I praise God for your ministry and wonderful contribution to the body of Christ. If you have written other study manuals, would you kindly send a copy of each one of them to me?"
Revival to the Nations has partnered with Christian Leadership University as part of our ongoing training that we offer in Ghana to those in Ministry. Rev Mark Virkler is the pioneer of this program that is being widely used across America and now into some developing nations. We have started offering this to those that successfully complete the  ISOM (international School of Ministry) program. The beauty of this program is that it trains the minister in hearing the Voice of God and  in bringing their faith down to a practical reality. We are currently enrolling student in Ghana and it is our hope that many will benefit from this dynamic training. You are invited to experience the life-transforming power of the voice of God, which is the central focus of our online Bible College, offering Christian distance learning correspondence courses for college-age students as well as adults, all of which can be applied toward your online degree or certificate in Christian counseling, theology, and Biblical studies among others. Why settle for dry education when you can learn to clearly and consistently hear the voice of God through every step of your educational journey?
Vision International Education Network is a world leader in Christian distance learning, offering correspondence Christian degree programs and advanced studies in various disciplines of Vocational Ministry. Vision is your choice for academic enrichment and professional advancement that will enhance the effectiveness of your vocational ministry and divine calling. Vision is more than the typical distance education institution. Vision is an educational ministry with spirit and power, aggressive in missions, operating resource centers and extensions in more than 120 nations in the furthest reaches of the world. Vision is making a global impact for fulfilling the mandate of Christ to "Go and make disciples of all nations." Our commitment is to take "The Whole Word to the Whole World" with a focus on the restoration and transformation of lives, cities, and nations by the power of God. By offering flexible Christian degree programs with international recognition, Vision is blazing new trails and crossing cultural boundaries with a powerful, distinctly charismatic Christian distance education curriculum which is empowering countless men and women for the work of the ministry. Degree programs include Bachelor of Theological Studies, Bachelor of Arts, Master of Arts, Master of Theological Studies, Master of Divinity, Doctor of Ministry, and Doctor of Philosophy. Revival to the Nations West African headquarters is a fully registered Vision Satellite Campus and offers some of Vision Degree program to all those that have successfully gone through  the ISOM diploma program.
For more information about all the above programs please contact John Donkor +233 244 668574