Andy & Gunilla Glover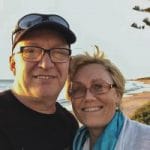 Andy and Gunilla Glover are the international Directors of Revival to the Nations. They currently reside in Sweden and minister extensively throughout Europe, North America and Africa. Andy and Gunilla spent the early part of their ministry in Youth with a Mission (YWAM) before they pioneered Revival to the Nations in 1998. They have three children: David, Josef and Hanna. All of their children were born in Scotland. Andy is originally from Eastbourne, England, and Gunilla is from Malmo, Sweden. Entering into full-time Ministry in 1985 they have ministered in over 40 different nations, pioneered churches, led bible schools, and ministered at conferences.
Rev. John Glover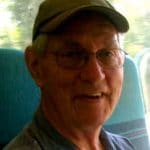 John Glover has been in full-time Christian service for over 50 years, and has pastored for the majority of this time. He currently lives in Eastbourne, England, and has been married to his wife Doreen for over 50 years. He serves Revival to the Nations in a part-time capaccity in the UK. John has traveled on a number occasions to both the USA and Ghana, and has ministered at training events. John serves on the Board of Trustees for the ministry.
John Donkor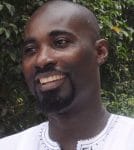 John Donkor is the Director for Revival to the Nations – Ghana and West Africa. John leads the ministry's projects in Ghana. He joined Revival to the Nations in October 2005. Before joining the ministry, he had been involved in Internet technology in Accra the capital of Ghana. He is currently studying for a Theological degree with Vision International University.
Rev. Jallah Kormah
Jallah Kormah is our Liberian Director. Jallah has served as a Pastor in Guinea, Ghana, and Liberia, and is now the Director of "Shepherdhood School" Day Care Center in Lofa County in the north of Liberia. Jallah has a tremendous heart to reach and train the younger generation in his nation that has been torn apart by civil war.
Revival to the Nations is a registered 501c(3) in the United states of America with head offices in Las Vegas, Nevada. We are also registered in Sweden and Great Britain as Charities.